It is a wise investment to remodel your kitchen.  Of course, it is also a lot of work, even if you do hire a professional to do it. Still, the work is worth it, even if you are not planning to sell your home in the near future.  As a matter of fact, your family could benefit from both the aesthetic and efficiency improvements you make when you remodel your kitchen.
AESTHETIC BENEFITS
Home remodeling color trends are hard to keep up with; except in the kitchen. While some people like bright colors in the kitchen, you can never really go wrong with just a classic, clean, white kitchen. As a matter of fact, the National Kitchen and Bath Association note that white has grown significantly—at least 20 percent—over the past couple of years.  And it is not just a base color for the walls. Indeed, white walls with white trim are consistently among the most desired kitchen design color schemes.  This is followed probably by gray, as either a trim or a base.  However, if you think you will prefer gray, consider other colors as a trim or as accents as too much gray can feel gloomy and cold.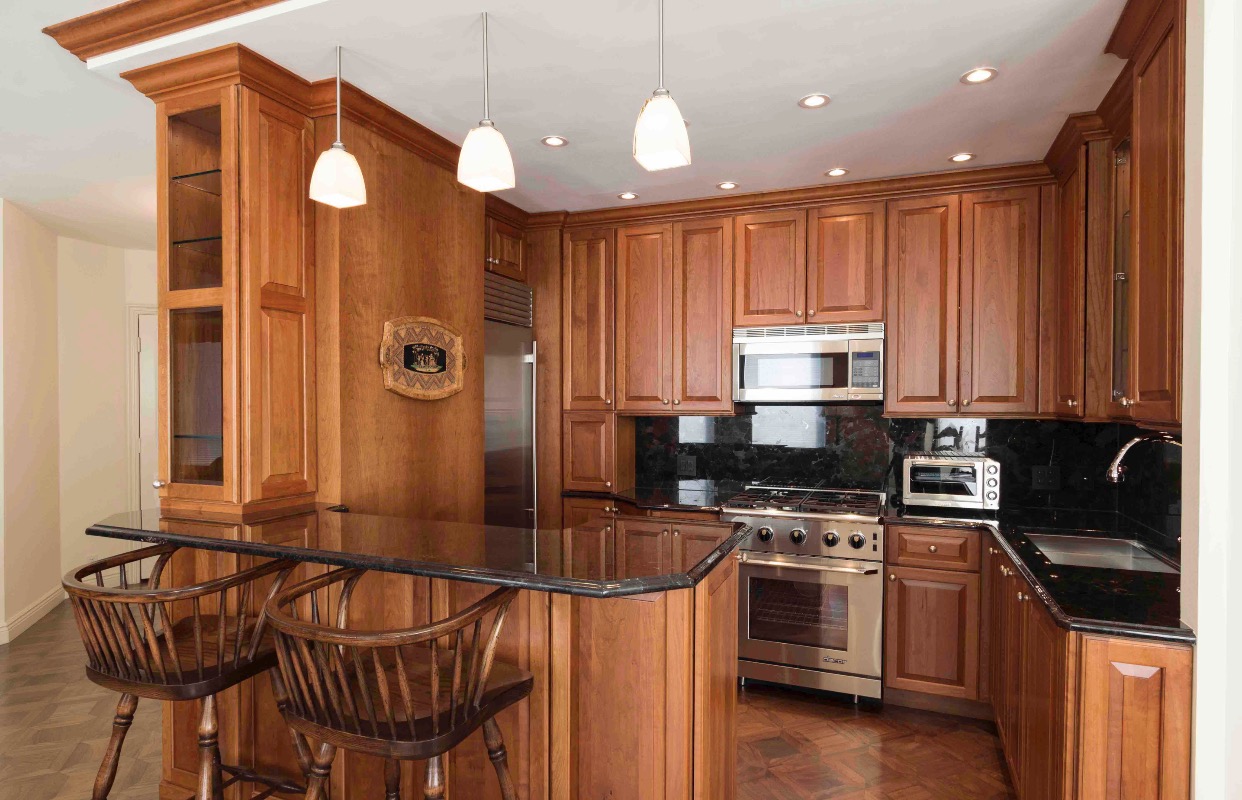 It is not just important to think about color, though.  You also want to think about textures. For example, your kitchen countertops.  Granite has become a recent trend, overtaking marble but the newest and hottest counter top materials are quartz. It is actually quite strong and easier to maintain.
EFFICIENCY BENEFITS
LED lighting can improve how your kitchen looks and feels but it is also a great way to save energy.  You can also consider different eco-friendly lighting schemes with separate controls to help cut your bills down.
You might also opt for smaller, space-saving appliances; and just because they are smaller does not mean they don't work as hard.  Indeed, technology is improving the efficiency of our home electronics and the same is definitely as true as the kitchen as it is in the living room.  As cost of living continues to rise, the more efficient devices you can use, the more comfortable your home will be, too.